Candy Fusion Platter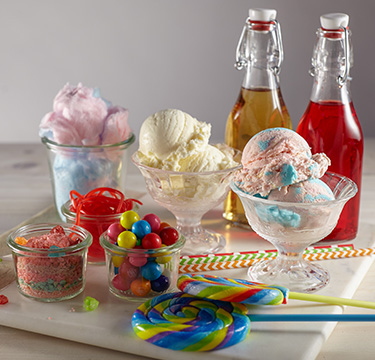 Build your dream candy float starting with your choice of strawberry soda or ginger ale paired with vanilla bean or cotton candy ice cream, then garnish your sweet float with a selection of popping candy, cotton candy, licorice ropes or mini gumballs, with a delicious twisty lollipop to stir.
Ingredients
Directions
Arrange all items on a large serving tray, serve with glasses for building floats.
Chef's Tip
Serve this DIY platter with any selection of fruit-flavored candy.
The Scoop
Menu penetration of "Build-your-own" options has increased 8.6% over one year.
DataSsential MenuTrends Penetration