Tour of Chocolate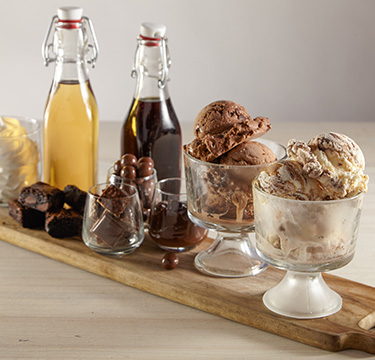 The perfect ice cream float is at your fingers to build with carafes of cola and vanilla ice cream soda, scoops of chunky chocolate brownie and Bunny Tracks® ice cream. Top your favorite pairing with chopped crispy chocolate bars, fudgy brownie squares, mini malt balls, then finish with a dollop of fresh whipped cream and drizzle of sea salt chocolate sauce.
Ingredients
Directions
Arrange all items on a large serving tray; serve with glasses for building floats.
Chef's Tip
Serve this DIY platter with any selection of chocolate, such as chocolate covered fruit, espresso beans, etc.