Win Delivery, Drive-Thru, Take Out & Curbside Service
50% of food today is consumed out of the home¹...
How are you going to thrive in this new Coronovirus crisis?




So how do you keep this less technological, more loyal demographic engaged in these times of forced Takeout and Delivery?
Download the tip sheet about winning takeout, delivery, drive thru, and curbside service.
It covers:
Where: Suggestions about Take Out, Curbside Service, Delivery and Drive Thru models.
How: Ideas that ease minds of consumers now and to address future behavior.
Who: Ways to market to heavy users that are not tech savvy.
Why: Upsell pre-packaged / low touch ice cream that is great comfort food.
What: Suggest a range of products that are fit for delivery, takeout, drive thru and curbside service.
---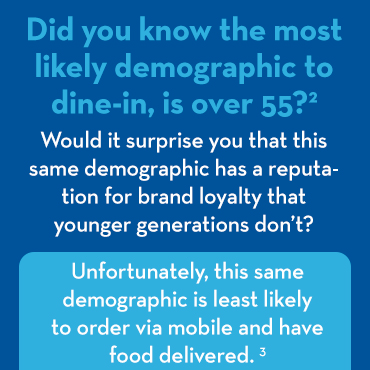 ---
---
Download Supporting Files
Win Take Out & Delivery with Ice Cream