The #1 reason customers don't order a dessert is because they are too full. Ice cream contests the full factor because it is viewed as a lighter option. For restaurants, clean label commands a price premium and has an association of better tasting food.
Clean label and growth in foodservice

• The fastest growing clean keywords on restaurant menus are antibiotic-free (+64% Y-O-Y), hormone-free (+51%), and additive-free (+50%).
• Millennials are driving the change.
• 86% of consumers would like restaurants to be more transparent about what's in their menu items.
• 42% of consumers assume clean claims positively impact an item's taste.



---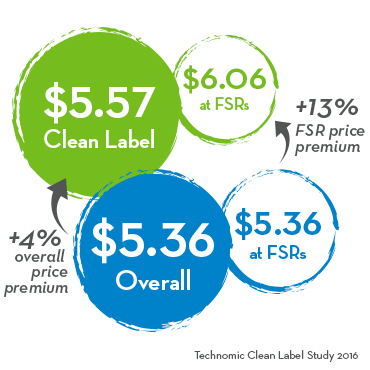 ---
2 Clean Label Flavors
As consumer demand for simpler ingredients is on the rise, Blue Bunny® Simple Scoops® will give your business a chefmanship association and drive premium price points by offering rich, smooth and creamy ice cream.
No artificial colors.
-added colors from natural sources.
No high fructose corn syrup.
Made with real ingredients.
-flavored with vanilla extract, rum, molasses and other real ingredients.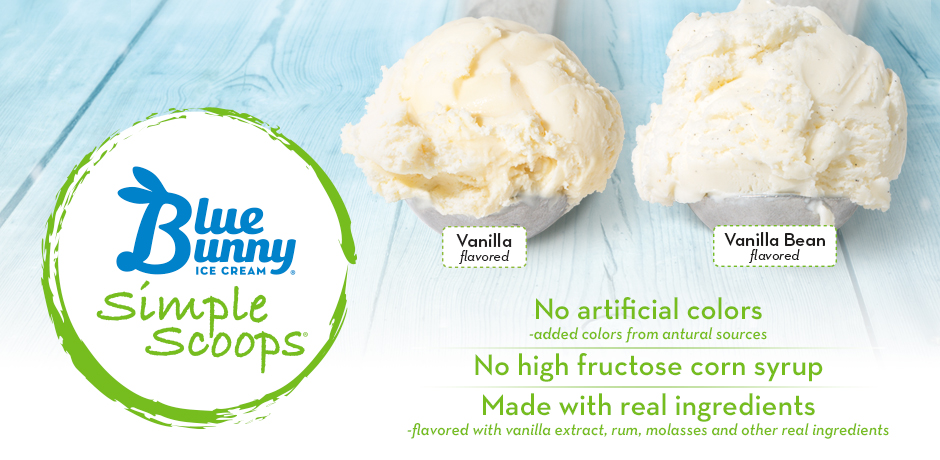 ---
Download Supporting Files
Simple Scoops sellsheet